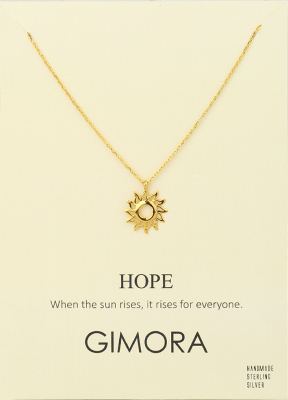 Hope is a funny thing
You must hold on to it and also act on it.
Waiting for hope is, well, hopeless.
Hope is a small light that needs care and constant fuel.
Movement is necessary.
Inaction is the death of hope.
Hope is believing in tomorrow and walking towards tomorrow ...
one step at a time, without fail.
Take this step and hope that you have a great wind on a silent sea.
Ever forward toward your destiny ... if you just hold on to hope's delicate light.
2018 ....
Click on: //www.gimora.com/buyuk-gunes